Advertorial
Grand Theft Auto 4 Cheats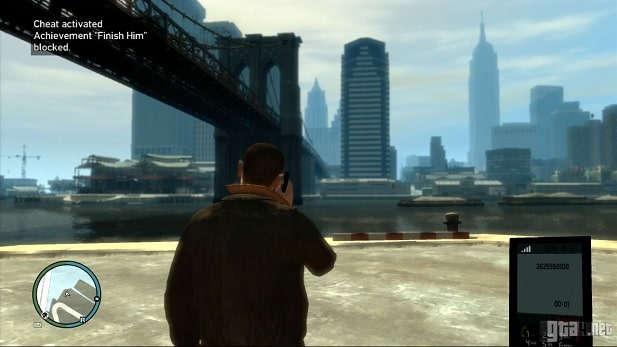 How to Enter Cheats in GTA 4 (Grand Theft Auto IV) & What are the Best Three Cheats to Use
After abandoning the glitter and insanity of prior games, Rockstar Games attempted with GTA 4 to take a more sober approach to the franchise's newest entry. Instead of an Eastern European immigrant trying to make it big in the United States, we witnessed an American-born Eastern European succeed in Liberty City. There was a lot more consistency in this game's plot compared to others in the series.
For the first time in the GTA series' history, Niko has a phone with which is used to communicate with other players. You can make phone calls to real people and input cheat codes using the in-game phone.
Due to the popularity of Grand Theft Auto, other industries and sectors have taken inspiration from the franchise, for example, the online casino gambling industry, there are casino type games like slots that are similar to the style of GTA 4 and other popular games, there are some more of these options, if you're looking for the potential chance of winning some cash then now is the perfect time to do.
Entering Cheats in Grand Theft Auto 4
You can enter cheat codes by bringing up Nico's phone and dialling the cheat code numbers, it's as simple as that.
You don't have to worry about unintentionally rushing into traffic or striking someone on the street as in previous GTA games while using directional codes. To make sure the code was activated successfully, look for the "cheat code activated" notice in-game.
Here are the best cheat codes to use in Grand Theft Auto 4
To activate cheats in Grand Theft Auto IV, pull up your phone and dial the digits from the dial pad.
Raise Wanted Level: Dial - 267-555-0150 — If you're looking to cause carnage in the streets of GTA 4 then you can raise your wanted level and have cops all after you, this is a super fun way of trying to escape and get away, if you're looking for a serious challenge for your driving and shooting skills, this is the way to do it.
Remove Wanted Level: Dial - 267-555-0100 — If you did the 'Raise Wanted Level' cheat and you feel like you raised it up a bit too much and want to make it easier for yourself, dialling in these numbers on Niko's phone will lower your wanted level, so if you need to make an urgent escape or want to relax a little, these codes should sort you out.
Max Health, Armour & Ammo: Dial - 482-555-0100 — Do you want to feel invincible? Well... these cheats will help you do so, when you have dialled this cheat code into your phone, you will not die and therefore if you also want to raise up your wanted level to the max and cause absolute carnage you can do so.
---

Return to the PC cheat index.




Content is © John Brace t/a Level 80 2021

Privacy Policy